Lilani Hotsprings
The Lilani Hotsprings in the rural area between Greytown and Kranskop offer visitors a tranquil weekend getaway - only two hours from Durban and one from Pietermaritzburg.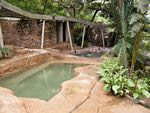 The water has been channelled into four pools in which one can relax and feel the warm spring water soothing one's body.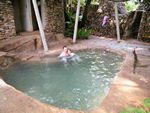 At the moment their are no formal extra activities offered other than bathing and relaxing in the tranquil setting - and there is nothing wrong with that is there!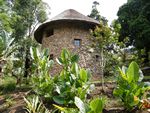 One can also stroll around the property and enjoy the variety of birds and plants that you might not get at your home. The more energetic can also hike in the hills and meet the friendly locals.
DSTV is in the process of being installed if you need to keep up to date with your sport, news and soapies. There is good cell phone reception.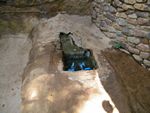 Future planning includes a curio shop, visits to locals, guided hikes and bird guides.